"J" Range Compact Wash Trough - Wall Mounted for Deck Taps
Delivery is currently around 10-12 working days (Scotland adds 3 working days and some postcode restrictions apply)
If you require a wash trough sooner, please see our quick delivery Compact Wash Troughs in related products below.
Please check delivery restrictions in the "About Delivery" tab before ordering.
"J" Range of wall-hung wash troughs for deck taps
Projection from wall = 350mm Height = 230mm (including 60mm high splashback)
Trough Depth = 170mm max
• Available in Five Lengths
• Compact Design Ideal for Schools
• Safety Edges on the Front and Sides
• Tap Holes Drilled as Requested
• Optional Front Support Legs
• Integral Wall Fixing Brackets
• Anti-splash Design
• Choice of Waste Location
Ideal for environments where space is limited. These compact wash troughs only project 350mm from the wall. The shorter reach to the taps is also useful for sites where children will be frequent users, for example at schools, play areas and theme parks. The build quality is exactly the same as for the larger "S" range wash troughs and has safety edges. This model can be supplied with soap dispensers integrated into the tap deck, if required.
This stainless steel compact wash trough is suitable for outside installation but will need to be isolated and drained down during periods of freezing weather to prevent damage to the taps and pipework.
The wash troughs are built to order in standard lengths - 1200mm, 1500m, 1800mm, 2100mm and 2400mm.
Bespoke versions
are available from 600mm to 3000mm and other non-standard dimensions can be specified. All are manufactured in the UK as one piece units from grade 304 austenitic stainless steel, 1.2mm thick, with a smooth satin polished non-reflective surface.
Pack Includes:
- Wash Trough with tap holes drilled, as required
- 38mm (1.5") BSP Unslotted Flush Grated Waste Outlet
- Mounting Brackets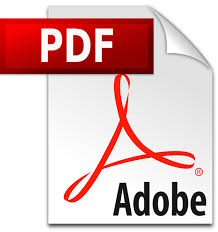 Product data sheet
For details of tap and other options please click the "Options" tab.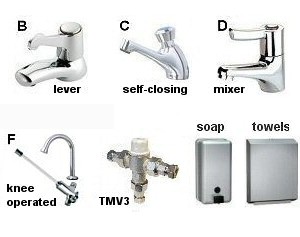 Please take care in selecting the options you require. These wash troughs are built to order and we regret that no order cancellations can be accepted once manufacturing has commenced.
Length: Please choose the standard length of wash trough required. For bespoke lengths, please contact us.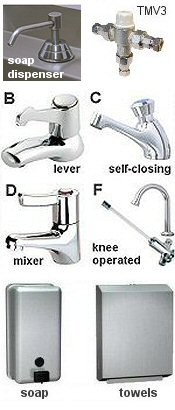 Front Support Legs: The wash trough is designed to be wall-hung but more than half of buyers choose to add front support legs, to give extra strength. This is particularly worthwhile for wash troughs longer than 1800mm. If there is concern that the wash trough could be sat upon or leaned on heavily, and the front will not be supported by a panel, then legs are recommended.
Thermostatic Mixing Valve (TMV3): For premixing hot and cold water to a consistent comfortable temperature, a TMV3 valve is required. It is also recommended for wash troughs with both cold and hot taps, to help prevent scalding. As an option, a 2-in-1 TMV3 from Dart Valley Systems can be supplied. Click here for details.
Number of Tap Stations (users): This allows us to calculate the appropriate locations where tap holes are to be drilled, if they are required.
Tap Hole Type: There is a choice of tap hole configurations to fit standard tap singles and pairs plus monobloc mixer taps. If "Tap holes to match taps chosen below" is selected, then holes will be drilled to meet the standard configuration for the quantity and type of taps selected in the Include taps option.
Click here if you would like to read more detail on standard tap hole configurations.
If you require a tap hole configuration not shown as an option, please select "Special requirement". Then provide a specification in the Tap Holes - Special Requirement text box. Alternatively, please call us on 0345 202 4535 to discuss.
Include taps with appropriate tap holes: Click here to view more details on the taps offered. There are options to include a popular tap style with your order, configured appropriately for the length of wash trough and number of users. All of the taps are robust and designed for heavy use. Tap holes will be drilled to match the standard configuration for the chosen tap style and quantity, unless a Tap Holes - Special Requirement has been specified.
Deck mounted soap dispensers: A high quality dispenser, with stainless steel head, designed for mounting on the tap deck is available. Typically 1 dispenser is shared by the users of the two adjacent tap stations. If selected, appropriate holes to accept the soap dispensers will be drilled in the tap deck.
Stainless steel soap dispensers: Click here for details on the soap dispenser model offered at a discount with wash troughs.
Stainless steel paper towel dispensers: Click here for details on the towel dispenser model offered at a discount with wash troughs.
These wash Troughs are delivered by Tuffnells parcel carriers between 8am and 5.30pm Monday - Friday, UK mainland only. Please note that a recipient's signature is required, therefore someone needs to be on site to receive and check the goods. Our deliveries are made by driver only vehicles, they will not be able to carry the goods into your property. Any failed deliveries due to the customer not being able to take delivery may be charged to the customer at our standard rate.
You will be emailed a delivery DATE shortly after your order has been processed. We can't currently offer timed deliveries or call ahead requests.
Contact at Site: Please ensure you provide the correct mobile number for delivery so the carrier can make contact, if necessary.
Delivery Access: Delivery vehicle can be up to 18 tons therefore it is important that the site is accessible by such vehicles.
UK mainland only - excludes Highlands and some Scottish postcodes.